Experienced Quartz Manufacturer
In Quartz Stone Sdn Bhd is a Malaysian-based company specializing in the manufacture and distribution of engineered quartz surfaces. Founded in 2019, the company operates a production facility in Malaysia that uses advanced technology to create high-quality quartz surfaces for residential and commercial use. In Quartz Stone Sdn Bhd's products include slabs, tiles, and custom-cut surfaces available in a range of colors and finishes. The company has a reputation for producing durable and long-lasting quartz surfaces that are resistant to scratches, stains, and heat. In Quartz Stone Sdn Bhd exports its products to countries throughout Asia, the Middle East, Europe, and the Americas.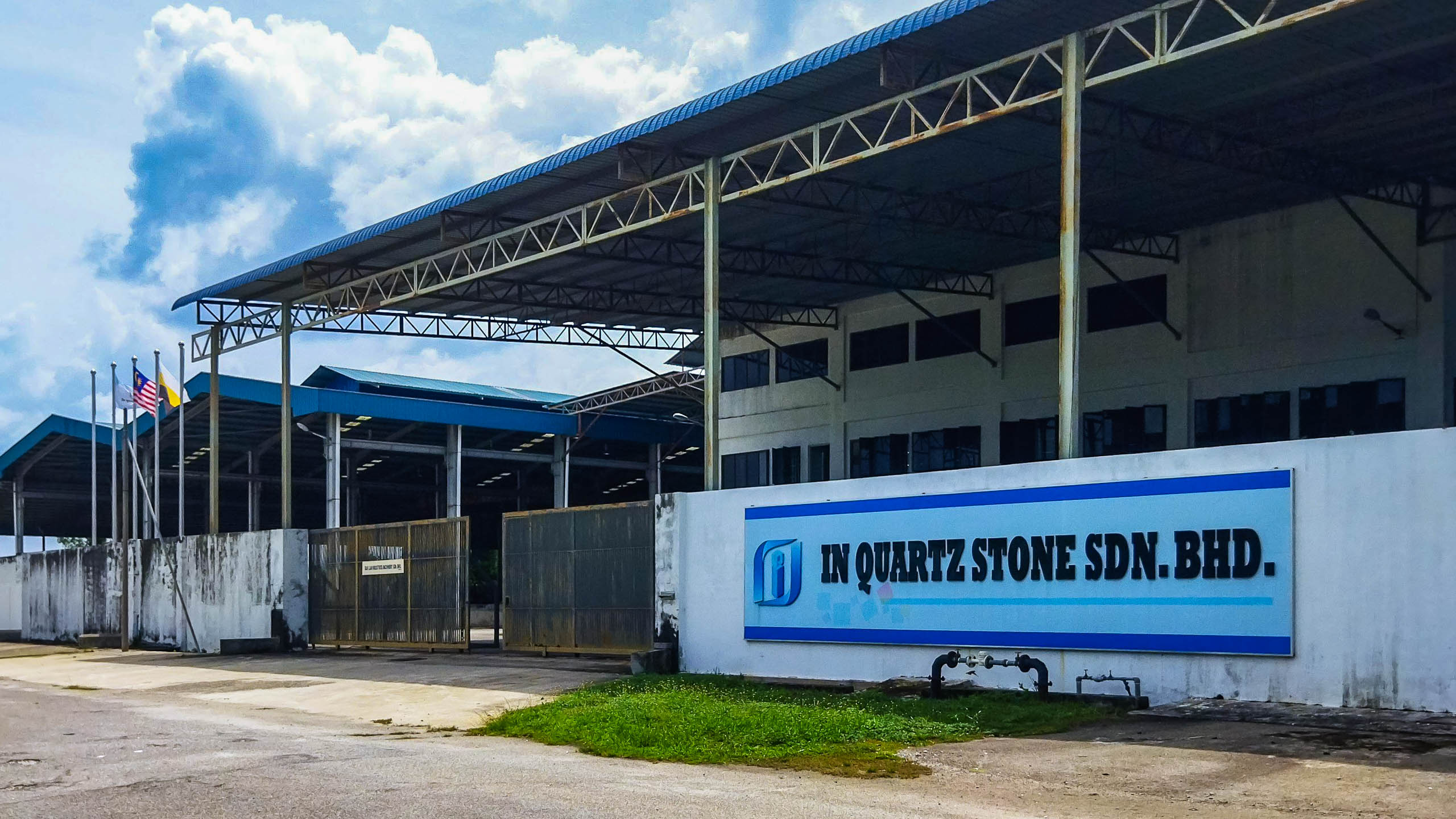 Top Quartz Manufacturer in Asia
As a top quartz manufacturer, our experienced design team, production team, and well trained workers, to achieve the best quality and production efficiency。 
sq ft of warehouse and factory
Been devoted to quartz manufacturing for more than 20 years, we are proudly certified with the ISO9001:2015 international quality system certification.
Reducing environmental pollution in the production process is our most concerned task at this stage and in the future. We have optimized raw materials and processes to provide customers and communities with more environmentally friendly and high-quality stone.
CEO
We have 5 block yards, constantly have big stock of blocks, and we have our own bonded stock yard in the factory.
Do you need drawing service or a quotation?